WELCOME TO THE 2022
ASHWOOD GARDEN WEBSITE
UPDATED 2/4/22
FEATURING THE INTRODUCTIONS OF RICHARD NORRIS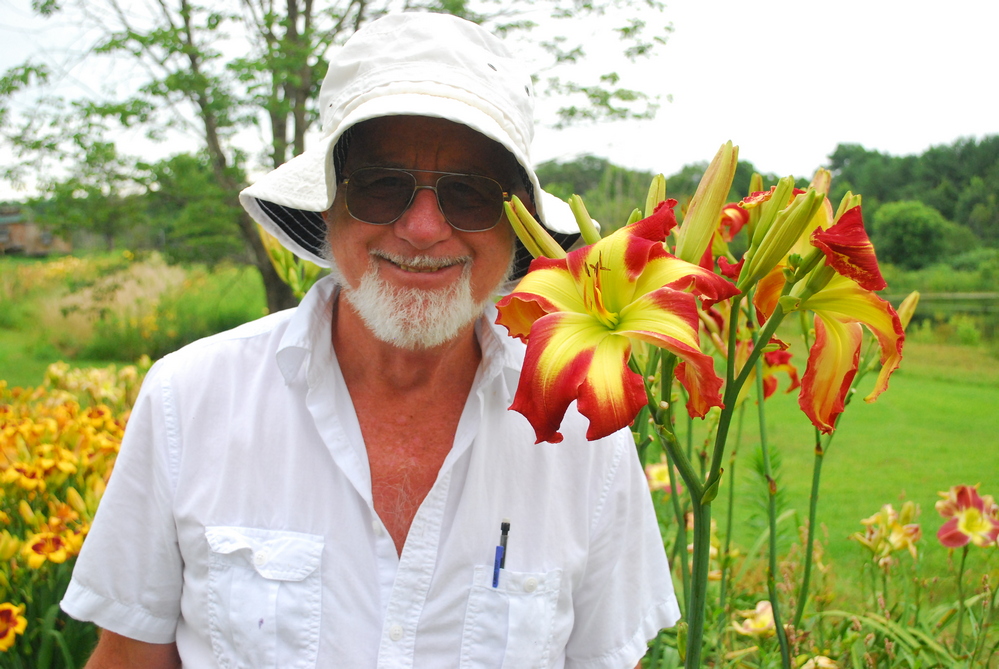 This is our introduction for 2021, JOE BURROW, and it is a special one indeed. 100% of sales will be going to feeding the hungry in southeastern Ohio. We have been privileged to be allowed to name this very special daylily after a very special young man from our neighboring, The Plains, Ohio. For further information on the introduction and the young man please click on his name below.
There are no 2022 introductions for 2022 due to a health crisis.
We still have a sufficient supply of the Joe Burrow daylily for fall introduction for 2022. There is one change however. The checks will need to written out to one of three local food pantries on a rotational basis. The local food pantries continue to operate on a shoestring budget. We have selected three of these pantries to help. One is the local pantry at Bishopville which supplies needy families in the Glouster area. Another is the SE Perry County Food Pantry which services the needs of some of the former students and families that my wife and I taught. The third is the food panty which helps out the food deprivation of the schools where Joe's mother is an elementary principal. The funding of this pantry is channeled through the Joe Burrow Hunger Relief Fund under the auspices of the Foundation for Appalachia centered in Nelsonville, Ohio. I will relay your check to each of these organizations but the checks need to come to first so I know whom to send the plant to.
JOE BURROW click on name for more info
ATTENTION: ASHWOOD GARDEN WILL BE CLOSED TO GARDEN VISITORS UNTIL FURTHER NOTICE
CONTACT US:
norashwd (at) scpwildblue.com (change the "at' to @) We are trying to protect ourselves from potential volumes of spam emails!
or
740-767-3946 (If we do not answer be sure to leave a message)