WELCOME TO THE 2021
ASHWOOD GARDEN WEBSITE
UPDATED 2/27/2021
FEATURING THE INTRODUCTIONS OF RICHARD NORRIS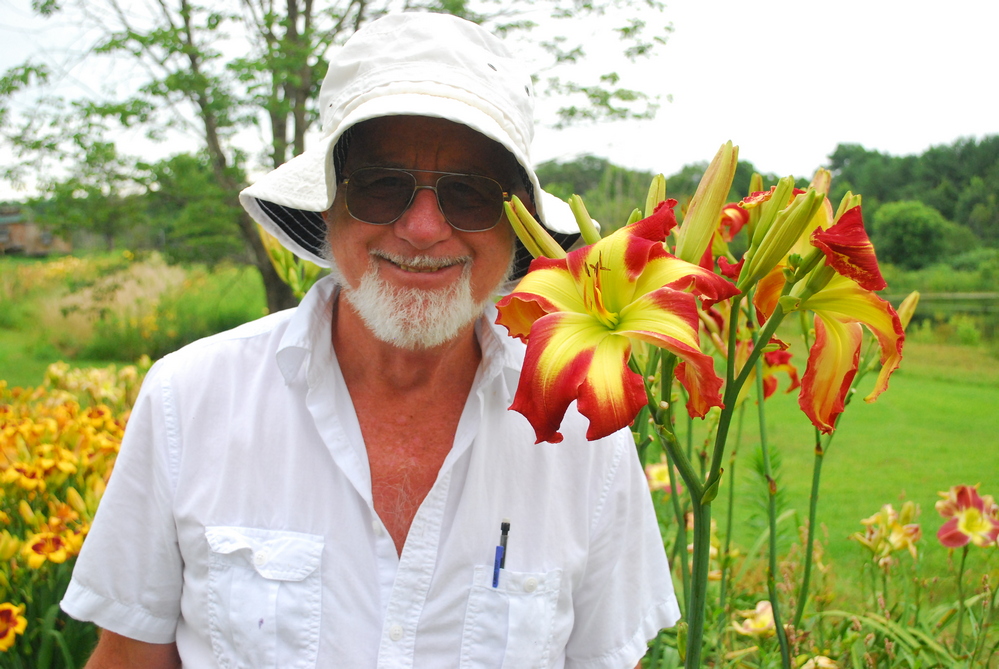 This is our sole introduction for 2021, JOE BURROW, and it is a special one indeed. 100% of sales will be going to feeding the hungry in southeastern Ohio. We have been privileged to be allowed to name this very special daylily after a very special young man from our neighboring, The Plains, Ohio. For further information on the introduction and the young man please click on his name below.
(The guy on the left is not Joe Burrow rather yours truly.)
ATTENTION: ASHWOOD GARDEN WILL BE CLOSED TO GARDEN VISITORS UNTIL FURTHER NOTICE
CONTACT US:
norashwd (at) scpwildblue.com (change the "at' to @) We are trying to protect ourselves from potential volumes of spam emails!
or
740-767-3946 (If we do not answer be sure to leave a message)